The NinerTech Store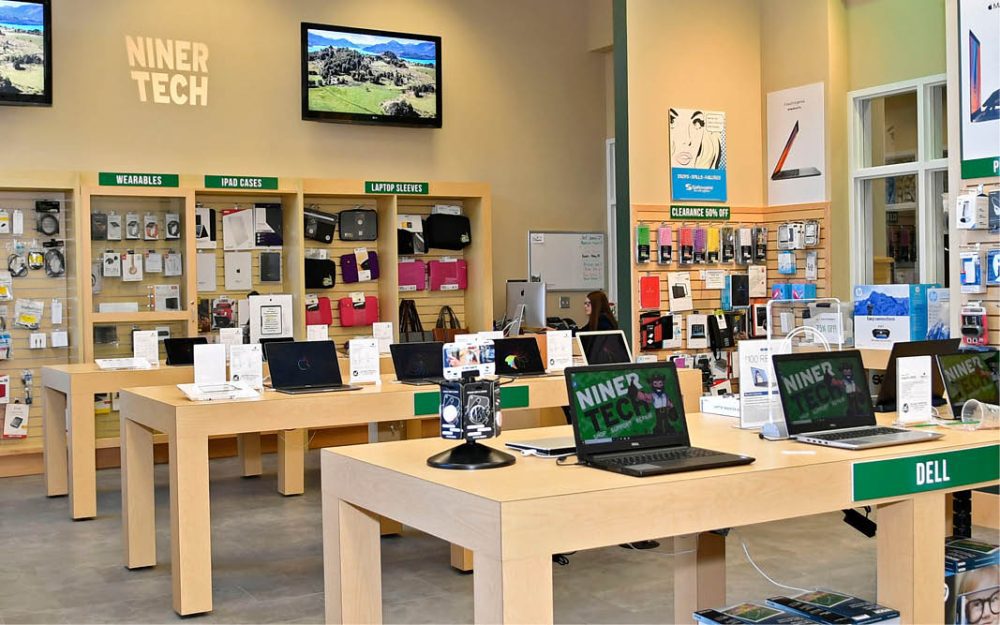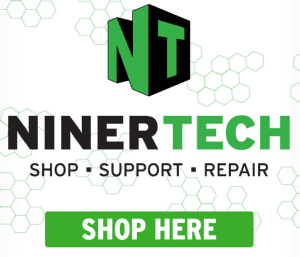 In-store and online, the NinerTech Store connects students to Dell (Windows) and Apple (Mac) computers, software, warranties, and various add-ons to fit within your curricula and lifestyle. Now the store can take service repairs for warranty-covered Dell and Apple computers!
Located in the Popp Martin Student Union on UNC Charlotte's main campus, the NinerTech Store offers the latest technology at competitive prices. The NinerTech Store operates as a nonprofit arm of the University, and knowledgeable professionals are on-site to consult with you on your hardware and software support needs.
Niner Ready Bundles
If you need a new laptop, the Dell Niner Ready Bundle and the Mac Niner Ready Bundle meet the recommended hardware specifications. They are available for purchase at a discounted price from the NinerTech Store. With these bundles, you unlock streamlined access to on-campus service and support from the NinerTech Store.
*Please note: Students who use Macs in the Belk College of Business, College of Art + Architecture, and the College of Computing and Informatics will need the Windows operating system. For more information, see the college-specific IT needs.