Student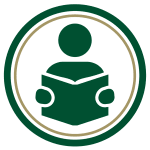 Welcome to UNC Charlotte!
This info helps students get started with University technology resources.
Bring a computer
NEW STUDENTS entering UNC Charlotte in Fall 2020 will need a personal laptop computer to support their college experience. RETURNING STUDENTS are highly encouraged to have a personal laptop.
Activate your NinerNET account
You received your NinerNET credentials when you were accepted; they give you access to University systems such as Banner Self-Service, Canvas, Gmail, eduroam Wi-Fi, and Password Manager. Remember: Your password will expire every 180 days. For more information, see NinerNET FAQs.
Set up Duo two-factor authentication
Duo two-factor authentication adds an extra layer of protection to your student account. Starting in March 2021, Duo is required for students. For more information, see the Duo FAQs.
Connect to eduroam Wi-Fi
"Eduroam" is your secure campus Wi-Fi at UNC Charlotte and other campuses throughout the world. Apogee provides internet service for Housing and Residence Life, so in residential housing, you'll connect to "My Resnet."
Download free software
As soon as you activate your NinerNET account, you can download Microsoft Office. Once your classes start, you can download antivirus software, endnotes, SASS, and more. See a complete list of free software.
Use My UNC Charlotte
Find popular services and information all in one place! Access Gmail, your class schedule, financial aid information, campus happenings, and much more:
Verify alternate email or phone
It's essential to include a personal cell phone number or personal (non-UNC Charlotte) email address in Banner because two-step verification is required to access/change certain personal information. Update or add a personal cell phone number and a personal (non-UNC Charlotte) email address:
Other tips
Stop by the NinerTech Store
The NinerTech Store is located in the Popp Martin Student Union and can help with computer purchases, repairs, and accessories.
Print and copy on-campus
Your 49er ID card is your key to printing in computer labs, Atkins Library, and other campus print stations.
Visit computer labs
These rooms are located throughout campus and offer Macs and PCs loaded with software for your assignments.
Use Google apps
Get your work done—alone or collaboratively: Docs for papers, Slides for presentations, Drive for unlimited file storage, and more!
Get IT help
From our online library of frequently asked questions to our IT Service Desk by email, phone, or walk-up, OneIT is here to help you succeed. For IT help options, visit help.charlotte.edu.