Employees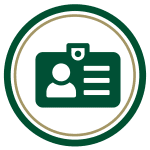 Welcome employees!
The IT list below can get you started with University technology. Click here for a complete list of services available to you, or visit this page for remote work tips.
OneIT Orientation Course
The Office of OneIT has created an orientation course that is now available in the Learning and Development Portal. There you will learn information about the Office of OneIT, the services we offer, and the technologies that are available to you.
Get free software
You received your NinerNET credentials when your hiring paperwork was completed. They give you access to University electronic systems, including Banner Self-Service, Canvas, Gmail, and Password Manager. Once you activate your NinerNET account, you can download Microsoft Office, antivirus software, endnotes, SASS, and more. See a list of available software.
Authenticate your account
As a UNC Charlotte employee, you are required to set up DUO 2-factor authentication. Your password will expire every 365 days*. For more information, see the Duo FAQs. *Some accounts have a different expiration policy. See this FAQ for more details.
Use My UNC Charlotte
Find popular services and information all in one place! Go to my.charlotte.edu to easily access systems such as Kronos, Gmail, and Banner.
Verify alternate email or phone
It's essential to include an alternate email or cell phone number in Banner because two-step verification is required to access/change certain personal information in Banner, such as your address.
Get IT help
From our online library of frequently asked questions to our IT Service Desk by email, phone, or walk-up, OneIT is here to help you succeed. For IT help options, visit help.charlotte.edu.