Zoom Phone: September 2023 Update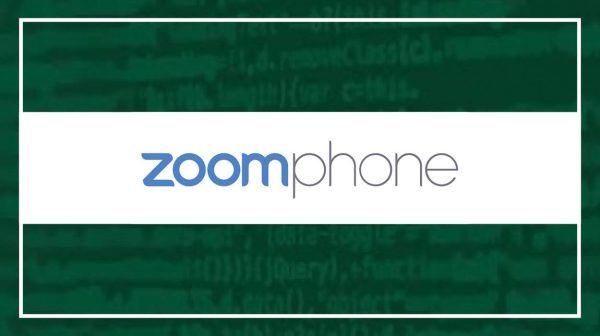 The majority of campus phones will be switching from Cisco to Zoom on December 19, 2023. Some departments have been identified as early adopters and will follow a different timetable; a few departments will wait until Jan./Feb. This change supports our new way of working and adopting the "softphone first" mentality while improving communication and collaboration across campus.
We know many of you across campus have questions, so we wanted to provide you with resources to keep you informed during this important transition.
Helpful FAQs to get you started
Where can I find all the information related to this project?
Zoomphone.charlotte.edu is your one-stop shop that includes general information, links to FAQs, training resources, and more.
Will there be any Town Halls?
Yes, to learn more about this project, please register for one of the following dates:
Why are we migrating all the phones at once?
We intentionally chose a time when the campus is "quieter". After reviewing several options and weighing the pros and cons, switching all numbers simultaneously was the best way to minimize problems and disruptions.
What exactly is happening with this change?
Zoom will become our telephone carrier and provider. That means your university phone number will need to be moved/ported from the current carrier to Zoom, AND you will get a new Phone tab on your Zoom client for phone service.
Will my phone number change?
No, your university phone number will not change.
Will there be an outage on December 19 that will prevent me from making or receiving calls?
If you will be using the Zoom softphone client, no. For locations using only a physical phone, plan for an approximate 2 hour outage from 10:30 a.m. – 12:30 p.m, while the physical phone is reconfigured. If this outage is a problem, please indicate that on the desk phone request form.
Are we allowed to keep our physical desk phones?
Individual faculty and staff should not need a desk phone; departments may have exceptions (ie: phones for student workers, shared workplace phones, special accessibility needs, etc). If a physical desk phone is needed either for a department or for an individual, please fill out this form by October 6 (extended deadline). Requests will be reviewed by the college and divisional leadership. Once approved, physical phones must be reconfigured to work with Zoom. 
I need international calling enabled for work. Can I keep this feature?
Yes, if you still need this feature, you can fill out this form to ensure that this remains attached to your campus phone number. We ask that you fill it out by October 6 (extended deadline). If you don't need international calling, no additional action is required.
Will conference room phones work with Zoom Phone?
Yes, but the existing phone hardware will need to be replaced. OneIT will be emailing key contacts to verify whether a new physical phone is necessary. If you are concerned about a specific conference room you can email the Zoom Phone team with any questions.
What do I do if I currently do not have a University phone number?
The University Policy 601.1 was recently updated (see this FAQ); all permanent employees are required to have University phone numbers. Since we are migrating phone systems, employees who are not in compliance with this policy can be onboarded once the migration is complete, starting January 2024.
If you don't have a University phone number and need one for your position, please follow the steps in this FAQ. If you don't have a university phone number now but need one, please wait until January '24.
Will there be training available?
Yes, please visit zoomphone.charlotte.edu for the most updated training dates and times.
Do you have any headset recommendations?
Yes, please view this FAQ for recommendations.
Will there be a charge for Zoom Phone?
No, there will no longer be a monthly charge for the departments.
What happens to my physical phone if I don't need it?
Physical phones that are no longer needed will be collected in January 2024. More details to follow and will be available on the project page.
---
If you have any questions or want to talk to the OneIT Zoom Phone team, contact us at zoom-phone-group@charlotte.edu.