Microsoft 365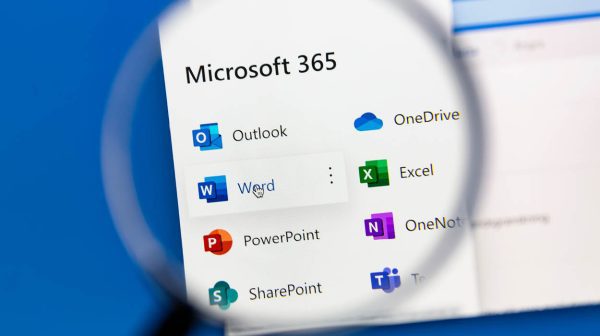 Microsoft 365 is now available through Software Center for Windows users. It includes: Word, Excel, Powerpoint, Publisher, and Access. See this Microsoft site for more information about Microsoft 365. Once you upgrade to Microsoft 365, all future updates will happen automatically and be less dramatic (like regular browser updates). Please upgrade by December 31, 2023.
Why are we switching?
Microsoft is moving away from version based software (Office 2019, Office 2021) to the continually updated Microsoft 365. Also, faculty want to teach on the Office version that students use which is Microsoft 365.
What is the upgrade process like?
The upgrade will take approximately 15 minutes to install.
You will not be able to use Office products (e.g. Word, PowerPoint, Excel) while Microsoft 365 is being installed; It will also automatically quit any open Office applications.
The upgrade will remove all older versions of Office (Office 2016, 2019). If you need to use an older version of the software for a specialized reason, don't upgrade at this time and contact the OneIT Service Desk to be excluded from the December deadline.
What to expect on Windows:
The Office icons in your Start Menu may not update until after you log out and back in to your computer.
Microsoft 365 has an AutoSave switch that is turned Off by default (see image below). If a user chooses to toggle it on, they will be prompted to sign in to OneDrive and any changes they make to that particular document will be automatically saved to OneDrive going forward.
Note: since we use Google Drive and DropBox for file storage, OneIT recommends not using this feature. Also, AutoSave is not the same as AutoRecovery; AutoRecovery is enabled by default.​

What happens to older versions of Microsoft Project and Visio?
Microsoft Project and Visio are not included in Office but can be purchased separately. If you or your department purchased Project or Visio:
Project and Visio 2019 will continue to work after this upgrade.
Project and Visio 2021 will need to be installed after the upgrade, please submit a ticket to the OneIT Service Desk.
Project and Visio 2016 and older should be repurchased, see this FAQ.
See these FAQs for additional information. Contact the OneIT Service Desk with questions.
---
Note: This information does not apply to the William States Lee College of Engineering MOSAIC computers.