Upcoming Zoom Phone Replacement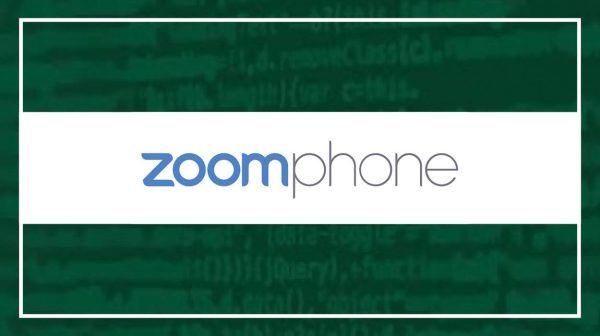 The Office of OneIT is excited to announce that we will be switching from Cisco phones to Zoom phones during the '23-'24 academic year. This change supports our new way of working while improving communication and collaboration across campus.
Zoom phones will provide many advantages over our current system, including:
Ease of use: Zoom phones are simple to set up and use, with a user-friendly interface that will make it easy for everyone on campus to make and receive calls from any device. You can also easily move from a phone call to a full Zoom video meeting in seconds.
Enhanced features: With Zoom phones, we can access various advanced features unavailable on our current Cisco phones, including SMS text messaging.
Seamless integration: Zoom phones seamlessly integrate with our existing Zoom platform, making scheduling and joining calls and meetings easy. This integration best supports our hybrid workforce allowing employees to answer a university phone number from on-campus or remotely easily.
Flexibility: Zoom Phone functions on a desk phone, desktop, laptop, or mobile device. We will work with departments in the upcoming months to identify the best option to meet their needs.
Disaster Recovery / Business Continuity: Zoom phone is a cloud service provider not located physically on campus. Since they are a cloud provider, they are not affected by local emergencies and outages.
Why?
The current phone system is difficult to maintain and does not meet the needs of our hybrid workforce. After surveying the landscape, OneIT identified Zoom as the partner that could most successfully meet the requirements for stability and flexibility.
Phones are an essential tool used by faculty, staff, and students. Policy 601.1 was recently updated to include a requirement that all University permanent employees (not students, temporary or adjuncts) be assigned a University phone number to ensure operational integrity. Don't worry, if your department is not currently compliant with this policy, we will work with you when we move to Zoom phones.
When?
The move to Zoom phones will occur during FY 23-24, beginning in mid to late fall. We are in the planning stages of this project. We will share more details in the coming months.
Will my phone number change?
No. Individual and department phone numbers will remain the same.
Does Zoom Phone require a new app?
No, you will have a new tab in your existing Zoom app.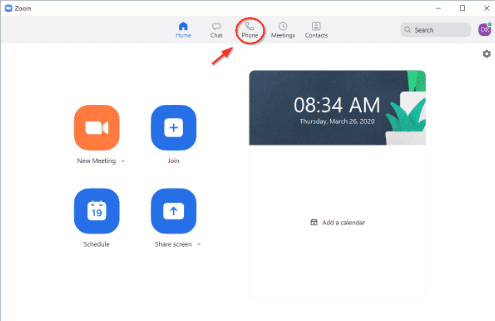 Will this replace the Jabber client I use now?
Yes. The Zoom app will replace Jabber. The good news is that most people already have the Zoom app installed and use it regularly.
Will I have to get rid of my desk phone?
We are adopting a softphone-first mindset to maximize Zoom phone capability. However, physical desk phones may make sense in some situations. There will be an opt-in process for individuals that require a physical handset.
If I opt-in, will I keep my existing desk phone?
Yes. If you opt-in to keep your current phone, it will continue to work as before.
Can I use Zoom Phone on a mobile device?
Yes. You can use your campus Zoom phone wherever you install the Zoom app (mobile phone, tablet, laptop, and desktop)
Will this affect Mobile Communication Device (MCD)?
No. This effort is unrelated to MCD.
Will I have a voicemail service?
Yes. Zoom phones provide voice mail capabilities.
Do Zoom phones have the same features as my current Cisco phone?
Yes, and many more features.
What else do I need to know?
Our goal is to minimize disruption as much as possible. We will continue to update the community as plans get finalized. If you have any questions, please email zoom-phone-group@uncc.edu.