Employee Self Service Banner (SSB) Updates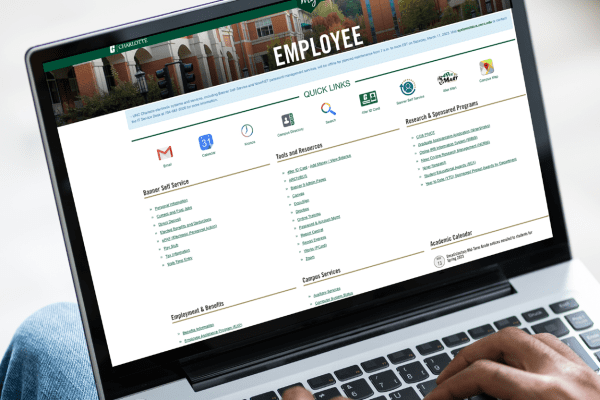 Beginning May 27, 2023, Employee Self Service Banner (SSB) will have a new look and feel. Many of the existing SSB features will not change. This update also introduces the new 'four square' navigation button that allows you to locate additional self service tools. Please note that Faculty and Student modules will not be changing until Fall 2023.
Employee Self Service Banner includes:
Pay Information – Pay Stubs, Direct Deposit
Tax Information – W-4, NC-4, W-2s
View Current & Past Jobs
Web Time Entry
HR Training (pre-Learning & Development Portal)
Confidentiality Agreement
Tuition Waiver
For help and support with the new Employee Self Service Banner please view these FAQs. The updated user guides for Web Time Entry Employees & Approvers will be available on the Financial Services Website. For additional questions, please email hrsystems-support@uncc.edu or the OneIT Service Desk.
---
Note: This article was updated on May 1, 2023